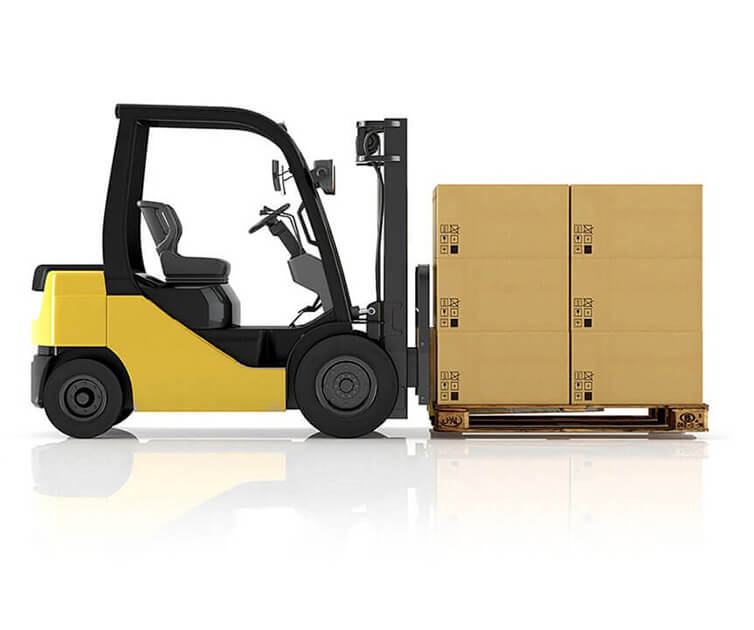 About Us
A I Freight Services is one of the top and leading logistics ISO Certified company in Bangladesh globally recognized for complete logistics solutions including international movement for freight forwarding, inland transportation and customs brokerage. For this, A I Freight has been a name of reliability in Bangladesh for complete logistics solution for quite a long time now. As a result, A I Freight has become a service provider by choice for a number of reputed clients and partner agents worldwide.
We are among the top freight forwarders in Bangladesh who can offer complete logistics solution including airfreight, ocean freight, supply chain management, project cargo, air/sea or sea/air transshipments, inland transportation, domestic distribution, customs brokerage..
Our Vision
We believe in building close relation to our clients and business partners as confidence is essential for growing and for sustainable development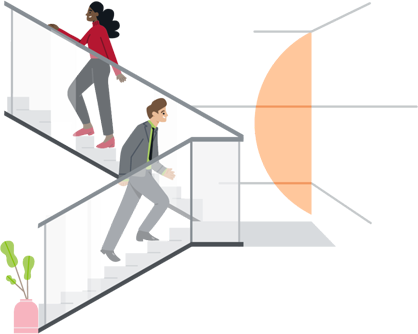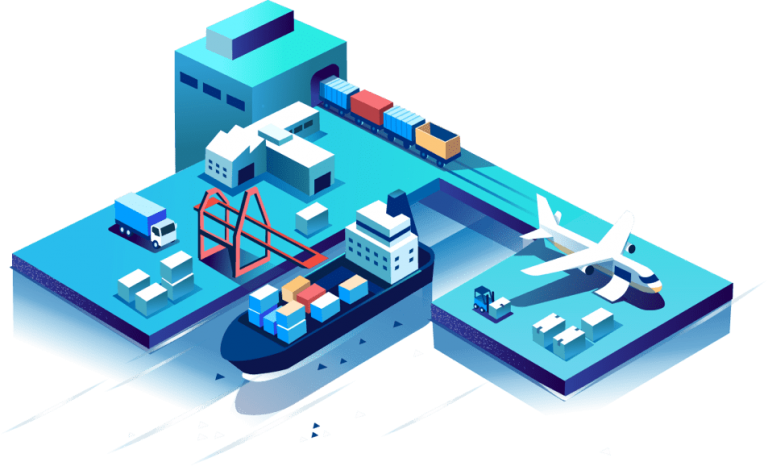 Why A I Freight Services
One stop service
More than 300 people working to meet the requirements and provide services to the client 24/7 with professional services
Continuous development in the sector to optimize service and smooth delivery
23 years of experience in international freight forwarding and local expertise for complete logistics solutions
Air Freight
Air Freight always requires special care and follow up as it is not only expansive, but also time sensitive. Considering the requirements of the clients, we always prefer using service from prime carriers those are considered as leading carriers globally for swift and smooth service for the shipment. But we also offer services on regional and budget airlines as well keeping the cost effectivity in mind which could be a greater choice for a client.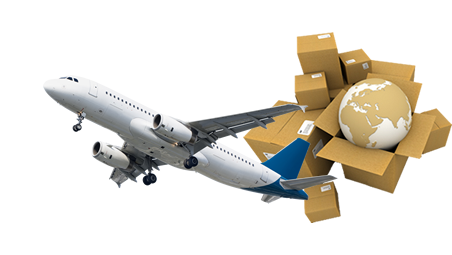 Ocean Freight
Ocean Freight is the most commonly used form of transportation globally in the logistics industry. A I Freight is also nothing different and provides services to clients globally, starting from neighboring countries like India, Pakistan to African regions. But our main volume movement is for the US, Canada, Europe and Australian clients. Bangladesh is the second largest manufacturer of readymade garments for the global fashion market. But Bangladesh is also an origin country for manufacturing a wide range of products starting from garments accessories, fabrics, jute and pharmaceuticals products like medicine and medical product. We are proud and glad to inform that we are working as logistics service provider for all of the above-mentioned industry.
Air-Sea, Sea-Air Transshipment
Incase any consignment scheduled to ship by Ocean already failed to meet the required deadline, usually the customer uses direct Air service in order to ensure arrival at destination within the time frame, which is more expensive than a sea freight. Air-Sea or Sea-Air would be the perfect cost efficient solution, where full shipment can be move from origin to final destination, partial distance by air and partial distance by sea or vice versa. This way customer can save significant amount of direct airfreight cost, at the same time shipment can be reach at destination within the deadline. Our Sea-Air and Air-Sea solutions are the ideal combination of economy and speed.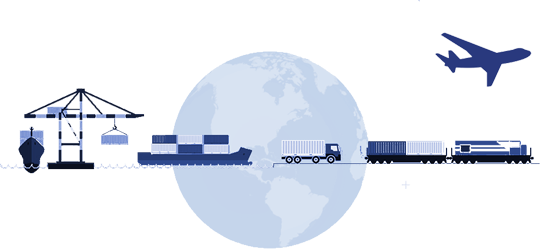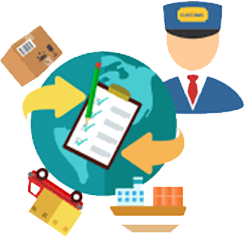 Customs Brokerage
As a part of the total logistic solution, we also offer all kind of services of customs brokerage to our clients to meet their all kind of requirements and necessities for their all export and import shipments.
We have the permission to work as customs broker not only at the port cities like Dhaka, Chittagong, Benapole and Mongla but also at the specialized export processing zones located at Savar near Dhaka, Comilla, Chittagong and Adamjee to meet the to meet the requirements of the client.
Inland Transportation
We also provide inland transportation for our client and to fulfil their requirement, we have a fleet of close to 100 vehicles from small truck and covered vans to trailers those we operate nationwide serving different requirements of our valued customers. In addition to the large fleet of vehicles of this unit, a group of skilled professionals controls the movement and routing for the vehicles round the clock and 24/7 that makes us the most efficient in the market.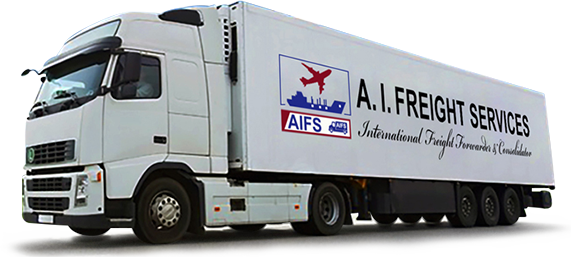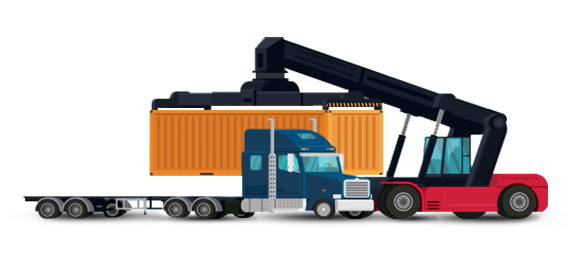 Project Cargo
The economy of Bangladesh is expanding rapidly and a number of mega projects are under development at this moment. We are proud to inform that we have been chosen to be a part to manage the logistics for a few of those projects and looking forward to be a part for a few more in near future.
Door to Door Delivery
We arrange door delivery for shipments from personal effects to regular DDU/DDP commercial shipments and large volume shipments for many of the non-profit organizations working in Bangladesh including some of the organizations of the United Nations for their projects running at rural and remote areas of Bangladesh. We also arrange unloading for the clients for their heavy lifts at destination points as per their requirements as often they do not have the arrangements for it.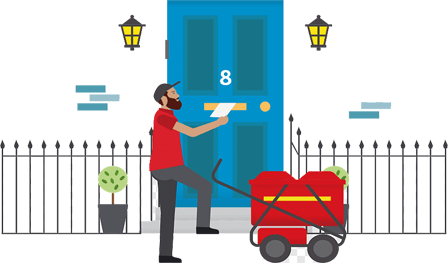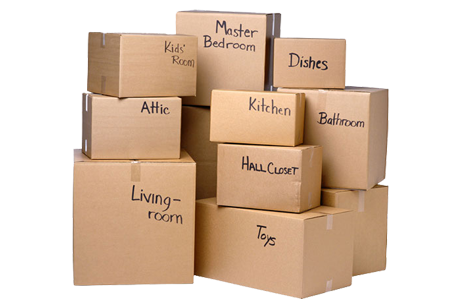 Personal Effects
We have been handling personal effects shipment for quite some time now for both export and imports by air and sea starting from the non-resident Bangladeshis to foreign workers for different industries, embassies and for different organizations.
The commodities of personal effects shipments are often not limited to wearables and furniture or books, rather include live pet animals. Over the years we have mastered the skill of handling live pet animals for our valued clients.
Healthcare / Pharma
The healthcare industry has strict regulations and sets high requirements for shipping and storing of life-essential products. We manage our operational processes around these quality standards and offer you transparent and reliable supply chain solutions around the globe. Together with our customers we develop exclusive solutions for transportation management, warehousing, packaging, and value-added services.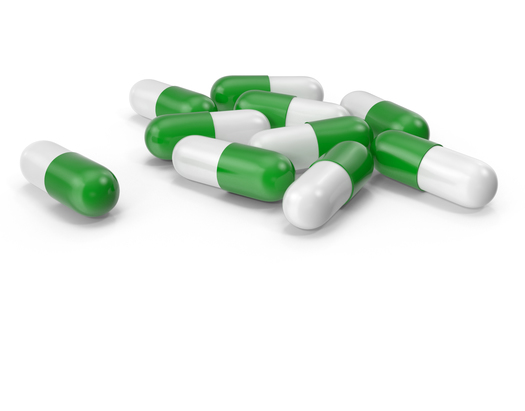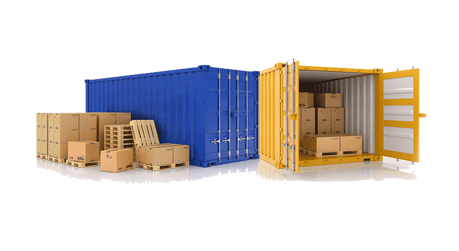 Contract Logitics
As your business has specific requirements, we create together with you individual concepts to optimize your logistics processes. We handle activities such as designing and planning supply chains, designing facilities, warehousing, transporting and distributing goods, managing inventory and even providing certain aspects of customer service.
Our Networks
A I Freight has been operating since 1997 and over the time we have been part of a number of international logistics networks that provides us support from our agents from every corner of the globe that helps us with the strength to provide with the best possible services to our valued customers from the local as well as on the international market
Office Location